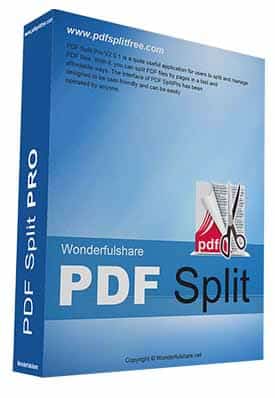 PDF Split Pro adalah software yang dapat digunakan untuk membagi sebuah halaman dokumen PDF ke beberapa bagian halaman, jika anda mungkin merasa satu halaman PDF berisi banyak sekali isi dokumen di dalamnya dan kadang mempersulit anda untuk membacanya maka anda juga dapat membaginya menjadi beberapa halaman dengan sangat mudah. Perangkat lunak ini sangat mudah sekali untuk anda gunakan jika anda mau langsung saja download.
Features
Split fast and stably
PDF Split Pro will split your PDF documents in no time, all you need to do is setting and clicking within few steps.
Split by page ranges
You can split your PDF documents by page ranges, for example, from page 10 to page 20, and page 21 to page 30 into one PDF file.
Split by page number
You can split your PDF documents by specified page number for example, page number 10, page number 14, page number 29, into one PDF file.
Split by page ranges and page number Of course, you can also split your PDF documents by page ranges and specified page number at the same time.
Split by every X pages
For some reasons, you need to split your documents by every X pages. Our product will calculate and split the PDF file automatically. For example, you have a PDF file with 98 pages, while you need split it by every 5 pages. After you have finished the progress, you will get 19 PDF files with 5 pages and 1 PDF file with 3 pages left.
Easy to use
We abide by the user-friendly design principle.
Info
You can get the tutorial of how to use Wonderfulshare PDF Split Pro here.
Unduh | (3.45MB)
Serial
giveaway@4allprograms.net  SW7B-K76R-EZ8O-8LFO-WROU