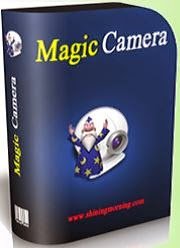 Magic Camera
merupakan kamera
all-in-one
untuk webcam virtual, program ini dapat memungkinkan anda untuk merekam ratusan efek untuk kamera webcam anda, mengambil gambar atau foto, merekam video melalui kamera webcam anda, dan juga dapat dijadikan sebagai penangkap layar (Screen Capture) dan kemudian dapat anda siarkan melalui skype, camfrog, Yahoo Messangger dan lain-lainnya.
Jika anda suka untuk chating menggunakan kamera webcam maka anda dapat mencoba software yang satu ini, sebab dengan aplikasi ini anda dapat membuat banyak hal dan memiliki banyak fitur yang sangat menarik.
Features
Photo frames.
Visual filters & transform effects.
Real-time replace webcam backgrounds with pictures/videos. (You can create fantastic effects such as raining inside your house!)
Paint/doodle on webcam video.
Image overlay and video overlay.
Add funny masks, noses, hats, eyeglasses by webcam face tracking.
Add cool Flash and gif animations to webcam.
Type text directly on video to "chat" with your friends.
Customizable effects. (The source, position, size and transparence of most effects are editable.)
Open SDK. (Advanced user can develop complicated video effects using any programming language.) new featureUnique!
Download free webcam effects packages from our website with simple one click.
Picture in Picture.
Video scene.
Screenshot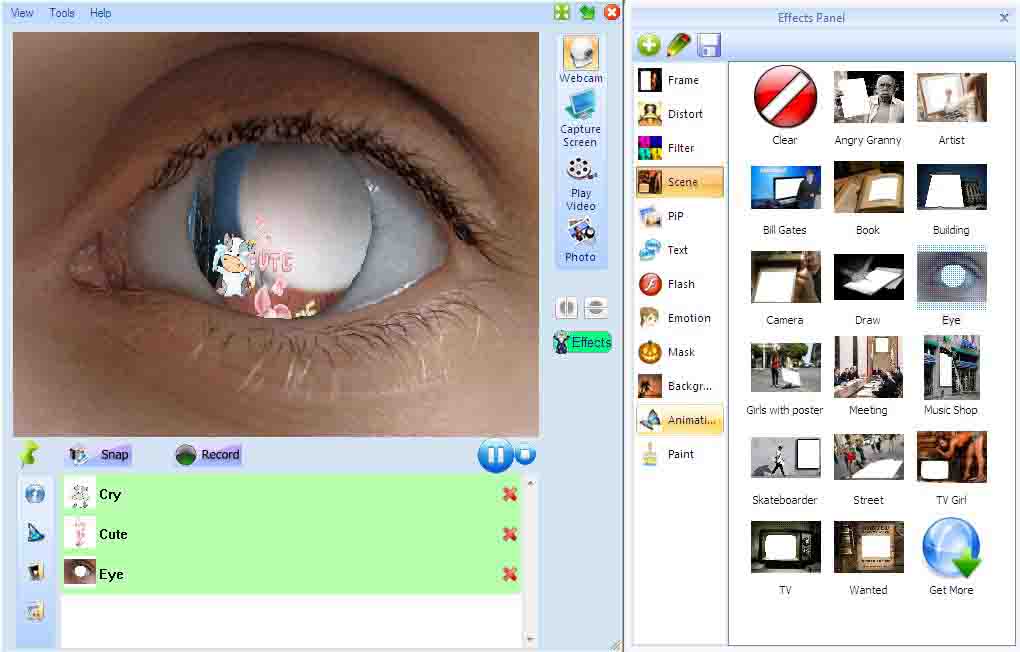 File Size : 16.7 MB