★★★★★ App Store's Best Game of 2012 ★★★★★★★★★★ App Store's Best New Game of 2012 ★★★★★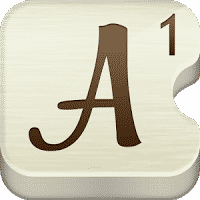 ★★★★★ App Store's iPhone App of the Week ★★★★★
Chosen Apple Store's Best Game of 2012, Angry Words is an addictive word game that has already exceeded 8 million downloads. Challenge your friends and enjoy yourself by making words!
You can play whenever you want and against whomever you want: It is an asynchronous, cross-platform, multi-player game. You can play against your friends or against random opponents. And there are unlimited simultaneous games!
Combine the letters in your rack with the ones in the board, and use the bonus squares to get more points. You can double and even triple the value of the letters you use or the words you make! Besides, if you manage to use all the letters on the rack in one same move, Angry Words will reward you with 40 extra points.
Angry Words has an intuitive and sophisticated interface, and has animations so you can revive your best moves.
You can play in 12 different languages: Spanish, British English, American English, Catalan, French, German, Italian, Dutch, Swedish, Portuguese, Brazilian Portuguese and, now, also Basque!
Start playing Angry Words on Facebook!
If you like Angry Words, check out Word!
Already a fan of the game?
Like us on Facebook: facebook.com/PlayAngryWords
Follow us on Twitter: @PlayAngryWords
OS Requirements 2.2 and up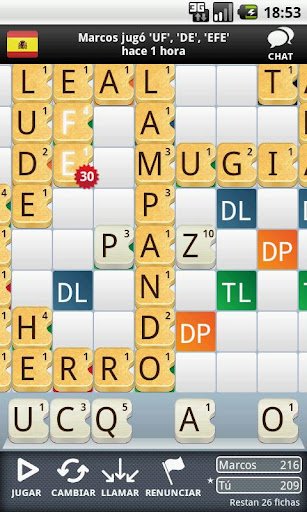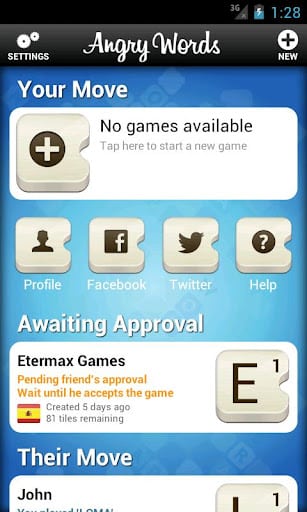 File Size : 12 MB
Type : APK